To minimize inconvenience when moving to a new home or office, you should start scouting for a contractor that provides reinstatement services. This is because most tenancy agreements for residential and commercial units may come with a reinstatement clause. But what exactly is "reinstatement"? It simply means to restore the residential or commercial premise back to its original state before handing it over to the landlord.
This may seem to be a hassle, especially if several modifications are made to the premise, or there is a short time limit before the handover. However, we at Singapore Hackers provide professional hacking services, with years of experience below our belt, which is why we can confidently promise a job well done, even under time constraints.
Relocation is often a hassle, with extensive planning needed to facilitate a smooth process. Sometimes, even the process of packing up items, and furniture can be a time-consuming process. Adding on top of it is the reinstatement clause, where the tenant (you) must restore the commercial or residential unit to its original state before handing over the keys. Dismantling of all partition walls, storage racks, glass works, and so on is also part of the reinstatement and restoration process which can be tedious. This also takes time away from focusing on more important matters, so it is always highly recommended to call in a professional to undertake it. Here at Singapore Hackers, we provide dismantling services, along with reinstalling, in the scenario where you may have altered the location of originally placed fixtures, electrical wiring, and so on. Adding on, before dismantling can be conducted, precautionary measures must be taken to ensure the safety of those who are working on the project, and of course, the new tenants.
Disposal isn't as simple as taking the trash out. Especially when it comes to heavy items or nonrecyclable items, then the task can become difficult. Before handing over a unit, reinstatement may need to be done, but that's not the end of it, as any furniture or equipment will have to be cleared out. At Singapore Hackers, we do not just hack and demolish, but also provide professional disposal services of any debris, junk, or unwanted equipment/items. With us, you will have manpower and heavy-duty equipment on your side, along with our capabilities. Our contractors have the skills in not only dismantling and hacking but also in safe and timely disposal of the leftovers.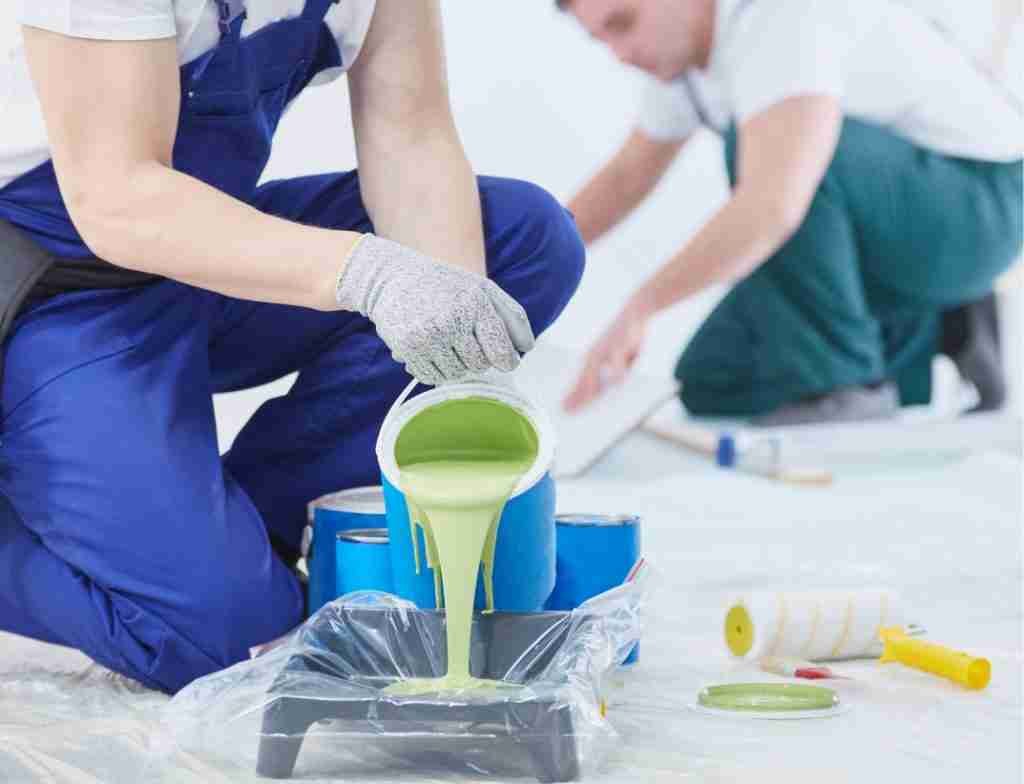 TOUCH UP & PAINTING WORKS
Throughout the process of reinstatement and hacking, paint in some areas such as walls or surfaces may end up being unintentionally chipped, or damaged. This will end up being unsightly and you may be worried if the landlord will hold you accountable for any extra charges to repaint it.
However, with us at Singapore Hackers, we won't simply leave after a project has been finished. At your request, we can perform repainting, and touch up for anything that has been damaged or affected by the reinstatement process. This will ensure that the handover to your landlord will go as smoothly as possible.
Our touch-up and painting works include: 
Touching up of chipped painted surfaces
Polishing scratched surfaces
At last, the project is completed, and the final step left is to clean and touch up the space. If needed, we also provide this service, such as touching up paint on walls or areas that are damaged by the process.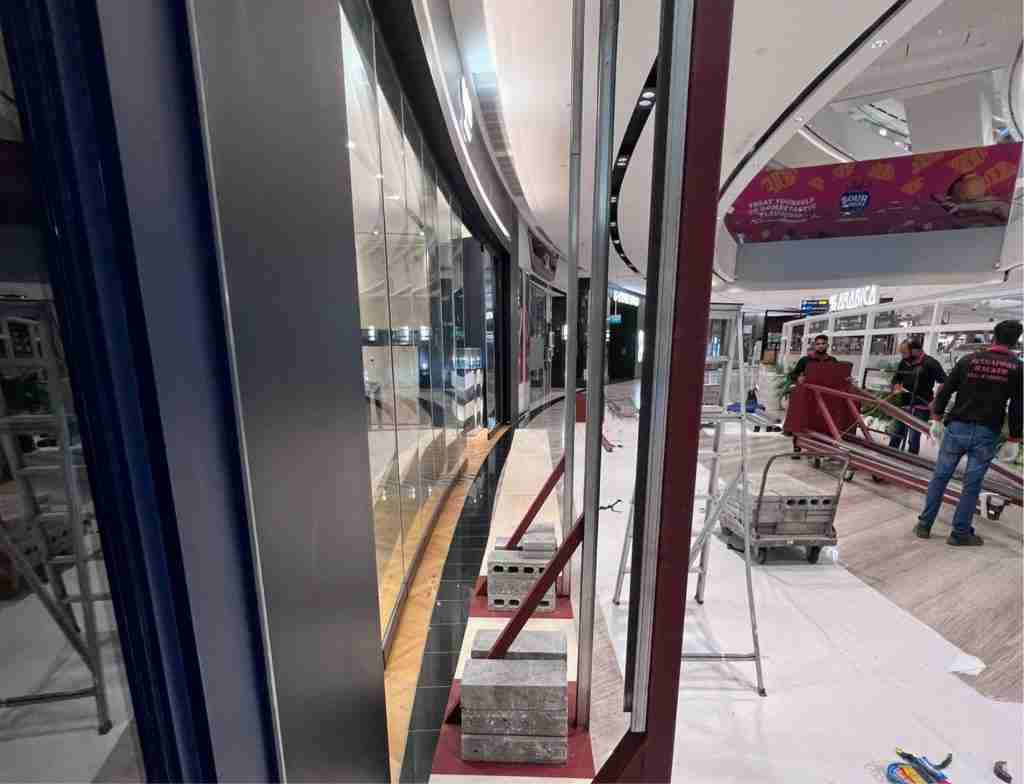 HOARDING BOARD INSTALLATION
We provide professional, safe, and secure hoarding board installation, at your premise. Whether it is to close off the space for renovation or construction, we can accommodate your wants and needs. Hoarding boards need not be just a barrier as they can also carry messages, such as a sneak peek at what is to come or directions to those that pass by, to minimize any confusion by the barricaded space.
Professional Engineer (PE) Endorsement is needed for any signage or exhibit that's taller than 3 meters. This is to ensure that safety standards are complied with and also to minimize the risk of accidents. An extensive checklist will also have to be met before the project can take place and is subject to the approval of the assigned PE.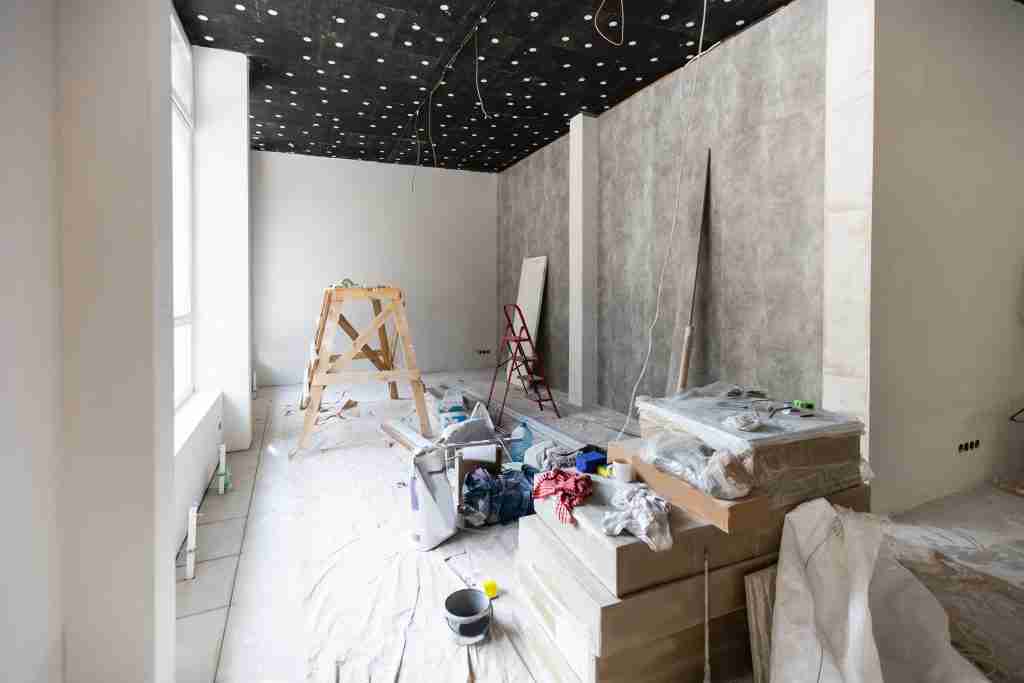 If you are renting a residential unit, such as an HDB, or a commercial unit, like an office, and want to vacate it, there should be a clause in the tenancy agreement, that requires you to restore the premise back to its original condition before handing it back to the landlord.
WE ARE COMMITTED TO PROVIDE OUR CUSTOMERS:
The best reinstatement service possible for a successful hand over.
The most cost effective and efficient service.
Reasonable and competitive pricing.
Experienced and efficient, we at Singapore Hackers specialize in reinstatement projects for commercial and residential properties.
If you need the task completed in a short time frame, contact us, as our capable contractors can fulfill the requirement. Adding on, if you need customizable services, we are here for you too! Not limited to just hacking, and demolishing, we also provide a host of other services.
We also proudly display past projects as proof of our expertise and can provide a free onsite quotation, before we begin work.
WE PROVIDE
REINSTATEMENT SERVICE

FOR
REQUEST FOR A

FREE ON-SITE QUOTATION!
No cost for you to cover before we begin the project! Fill in your details below to get an on-site quotation, completely free of charge!
Add Your Heading Text Here